Product Description
An LED matrix or LED display is a large, low-resolution form of dot-matrix display, useful both for industrial and commercial information displays as well as for hobbyist human–machine interfaces. It consists of a 2-D diode matrix with their cathodes joined in rows and their anodes joined in columns (or vice versa)
In a LED dot matrix display the LEDs are located at the column and row intersections of the matrix. LEDs in the same row are connected together as are LEDs in the same column.
64×64 RGB LED Matrix Panel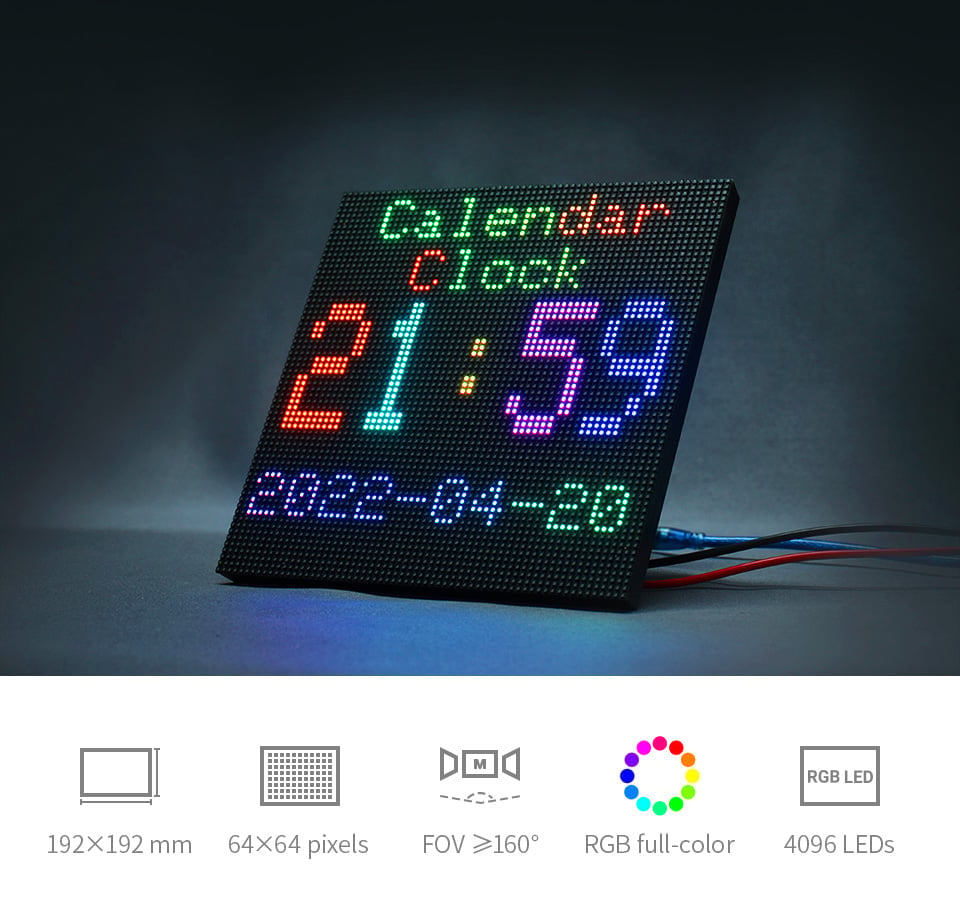 Header Definition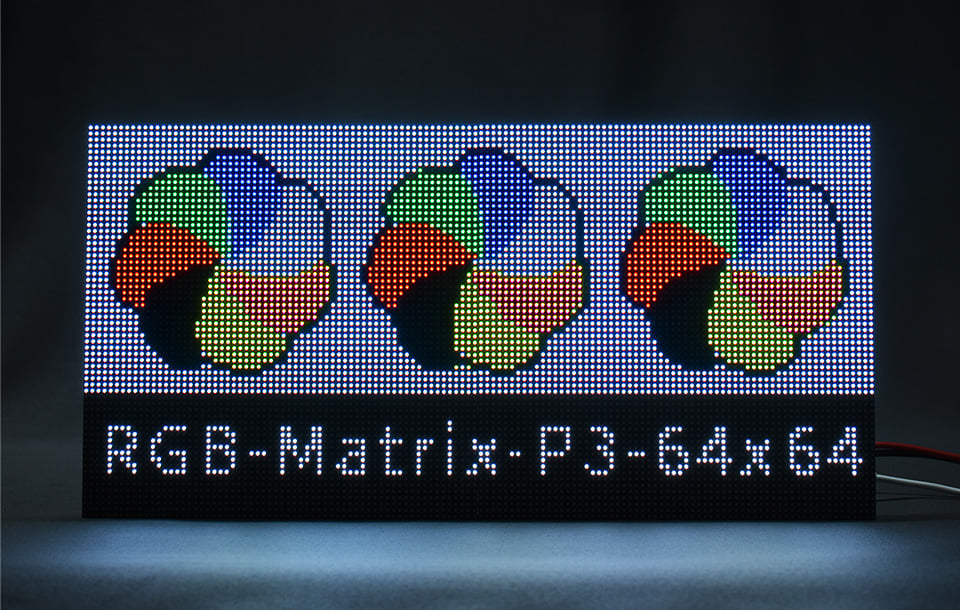 Outline Dimensions: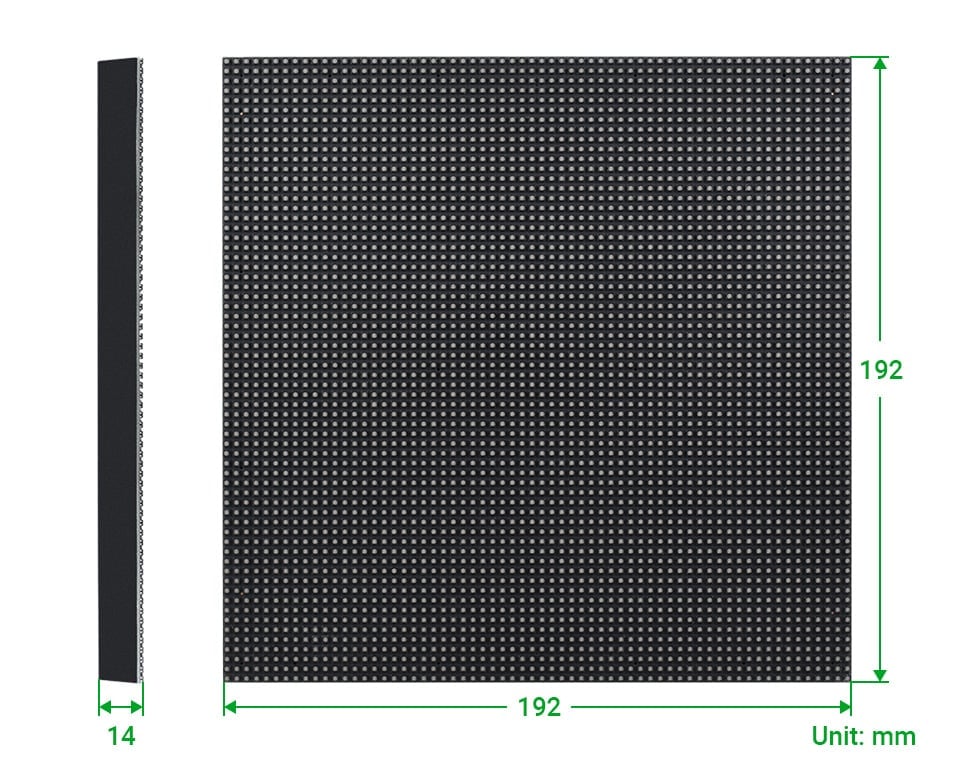 ---
Features: 
By nightfall, the dazzling neon lights of the streets and alleys illuminate the whole city making it more dynamic. Obviously, the Full-Color LED Matrix Panel is playing an important role. Maybe be on the doors of shops, maybe be on the bus or the taxi, you can always see animations or advertisement videos. Does it look cool? Why not have a try?
4096 individual RGB LEDs, full-color display, adjustable brightness
64×64 pixels, 3mm pitch, allows displaying text, colorful image, or animation
192×192mm dimensions, moderate size, suitable for DIY desktop display or wall mount display
Onboard two HUB75 header, one for controller data input, one for output, chain support
Provides open source development resources and tutorials, for use with Raspberry Pi, Arduino, and so on
---
Specifications:
Pixel: 64×64=4096 DOTS
Pitch: 3mm
Pixel form: 1R1G1B
Viewing angle: ≥160°
Control Type: synchronization
Driving: 1/32 scan
Header: HUB75
Power supply: 5V / 4A (VH4 header input)
Power: ≤20W
Dimensions: 192mm × 192mm
---
Packages Includes: 
1 x Waveshare RGB Full-Color LED Matrix Panel, 3mm Pitch, 64×64 Pixels